Sending SMS with Google Messenger
The confusion within.
Google Messenger happens to be my favorite SMS app. It's simple, beautiful and gets the job done. I've only one issue with it. Its Send button.
---
The problem
Here it is in comparison to the stock messaging app on my Moto X(2014) running Android 6.0.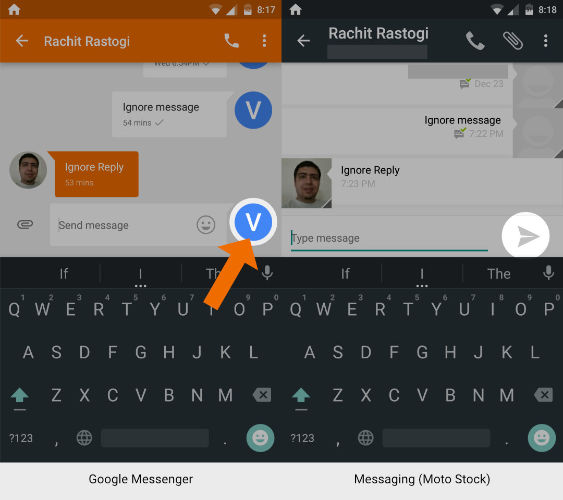 What is that V? For a moment I thought that it was a programming error that rotated the button by 90 degrees. But the circle with a V next to my messages caught my eye. Before I dig in, see the expected button below.
---
The expected button
The Send button on Android is well recognized by users. You can see it below in both Google Hangouts and WhatsApp. This is a standard button that Google has released as a part of Material Design.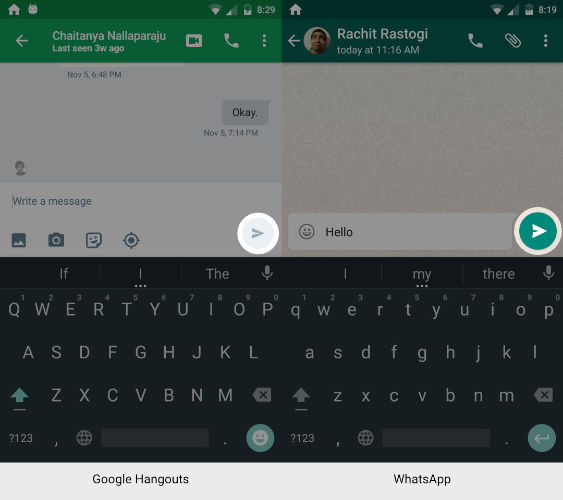 ---
My name caused the issue
We have seen android assign a colorful icon with the first alphabet of a contact's name in stock Contacts app. Have a look at the ME contact at the top of the list which happens to have been generated from my Google account. The user icon in the Notification tray picked up my G+ profile pic. Sadly this wasn't assigned to the ME card as it used to on Android 5.1 Lollipop and earlier versions.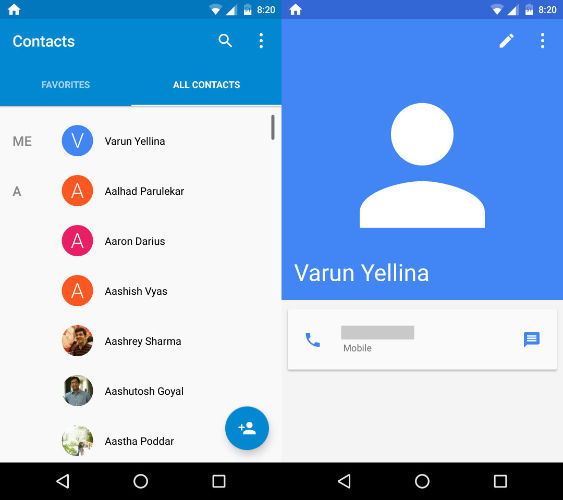 You must've guessed by now that the V in my first name was used as my profile picture when sending SMS. So I added a photo manually.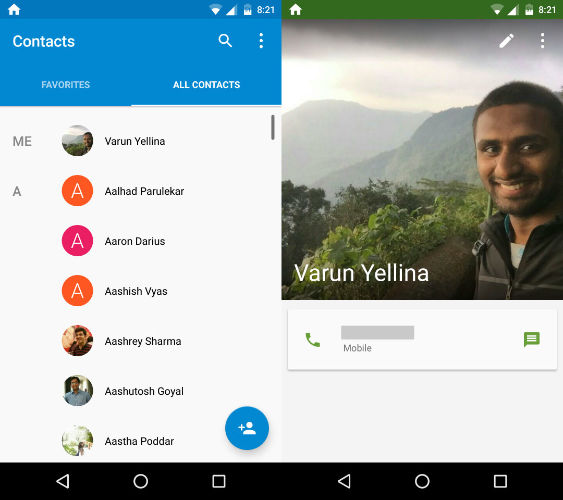 ---
The result
Now I expect to see my photo inside Google Messenger conversations.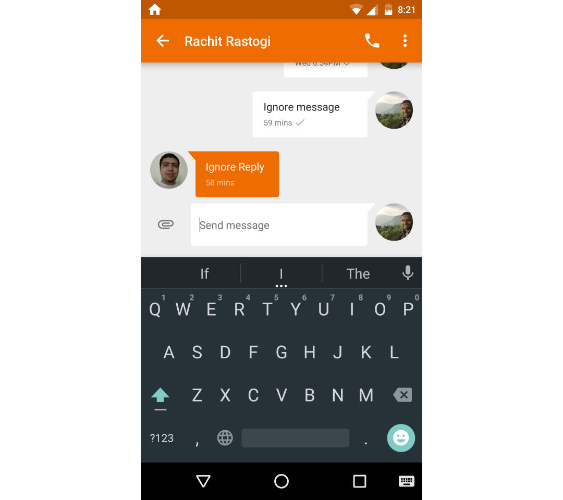 Wait… something isn't right.
How does my profile picture evoke the understanding that it functions as a send button? I'm sure Google will fix this in a future update. Until then I shall snicker each time I send an SMS.
---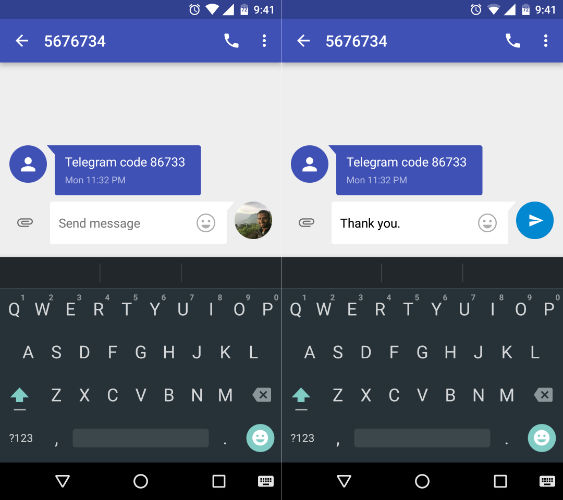 The good thing about this is that my profile picture entices me to add some text by giving it the look of a reply(callout bubble). This also prevents me from hitting send with an empty message. Two targets with one shot! Awesome.
I believe this was the intended design since the beginning. The developers might have missed the memo. This was fixed in a recent update.